The Big E and Retro Post 2
So I went to the
Big E
a few days ago with my lovely girlfriend, Laura (pictured below with
Lorenzo Llamas
), and I have to say that the deep fried Oreos are everything I thought they could be.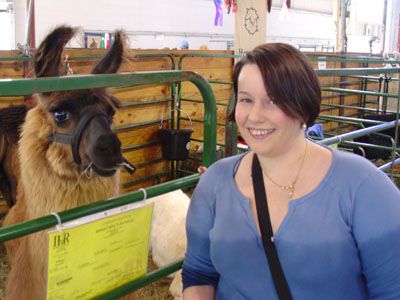 Now, continuing with my retro theme, I found a couple more old pictures while cleaning out my room. The first one is me on a Christmas morning (probably around'82). And if you weren't sure if I was an OG geek from way back, just take a gander at me holding my brand new copy of Pac-Man for my brand new Atari 5200 whilst wearing my Pac-Man PJs.
And here's a shot from that same day, probably only a few hours later. It's me and my Grandpa playing Pac-Man on the 5200 (dig that Zenith, baby). Note the Pac-Man tabletop arcade game in the foreground. I think it can be said without refute that I had Pac-Man fever.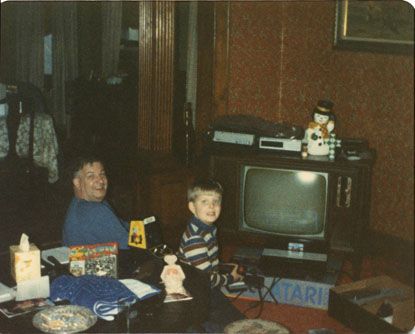 -
DCB