Okay, so maybe not ...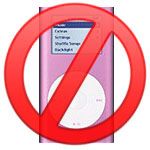 Apparently Apple Insider missed the mark on the whole new iPod minis. So much so that the next big iPod announcement wasn't later this month in Paris, but rather today in the good ol' U.S.. But not only that, the rumored upgrade to the minis didn't happen. In fact they've killed off the mini (mistake in my book, but I won't rant). Instead, they've been replaced with this sweet baby: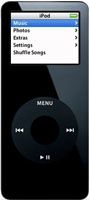 The iPod Nano! Available in both white and black (very nice). So it looks like this and not a mini will be my next iPod. I plan on getting the 4GB flavor of it. So its time to place an order and hope it'll get here sooner than my
Mighty Mouse
(which is awesome) took to get here, thanks to UPS really dropping the ball on that.
-
DCB